Young people need a strength and potential much stronger than their own, because this strength is of Christ's age and its roots stretch back thousands of years. Indeed, the treasure of young people draws from the treasure of the Church, just as the treasure of the Church is enriched by the treasure of young people who are in perpetual renewal." Bishop Ibrahim M. Ibrahim
To place young people at the forefront of the Church's mission, for they are the very present of this Church.
To guide them on the path of Christ so that they may be enriched by Him and with Him they may reach their full potential. They will then be able to enrich their communities by sharing what they have acquired.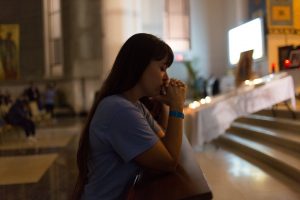 Les jeunes ont besoin d'une force et d'un potentiel beaucoup plus forts que les leurs, car cette force a l'âge du Christ et ses racines s'étendent sur des milliers d'années. En effet, le trésor des jeunes puise au trésor de l'Église, comme le trésor de l'Église s'enrichit d'avantage du trésor des jeunes qui sont en perpétuel renouveau." Mgr Ibrahim Ibrahim
Placer les jeunes à l'avant-plan de la mission de l'Église, car ils sont le présent même de cette Église.
Les guider sur le chemin du Christ afin qu'ils puissent s'enrichir de Lui et qu'avec Lui, ils puissent atteindre leur plein potentiel. Ils seront alors en mesure d'enrichir leurs communautés en partageant ce qu'ils ont acquis.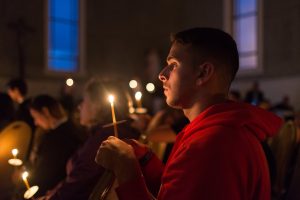 Mandated by the Melkite Catholic Bishop of Canada, Most Reverend Ibrahim M. Ibrahim, the CMYA will serve as a support for all the parishes of the Eparchy in their mission with the Youth (17-35 years old). The association is committed to provide support, tools, and resources (religious, social, educational, and humanitarian programs) to all those who work in the mission with Youth to form Christian missionary disciples in the light of the Melkite tradition.
Mandatée par l'évêque Melkite catholique du Canada, Mgr Ibrahim M. Ibrahim, l'AJMC servira de soutien à toutes les paroisses de l'éparchie dans leur mission auprès des jeunes (17-35 ans). L'association s'engage à fournir un soutien, des outils, et des ressources (programmes religieux, sociaux, éducatifs et humanitaires) à toute personne qui œuvre dans la mission auprès des jeunes pour former des disciples missionnaires chrétiens, à la lumière de la tradition melkite.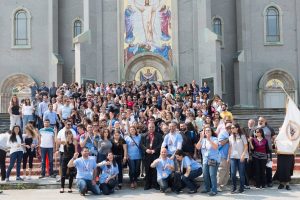 For more information on the Canadian Melkite Youth Association, please visit melkite.ca/cmya